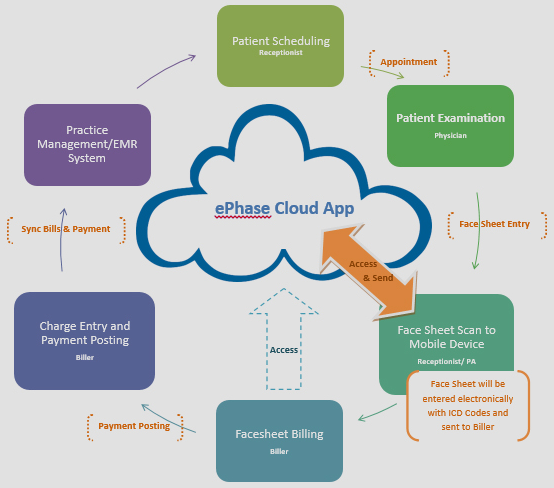 Revenue
Cycle
Avoid Financial Disasters. Today's healthcare world presents a fast-moving, highly complex, many phased picture. From market-sizing all the way through payer reimbursement, data abounds adding to the complexity. 
Know More
Connect ePhase team to create your success story !
Automated coding workflow that flags incomplete physician documentation to proactively support CDI initiatives and reduce retrospective queries and delays.
 Produce productivity gains of 25–75 percent by providing rapid review aids and directing coders to concentrate on priority cases.
Cloud-based solution that is accessible by coders located in-house or off-site.
Online messaging for Coders, supervisors, CDI professionals and physicians.